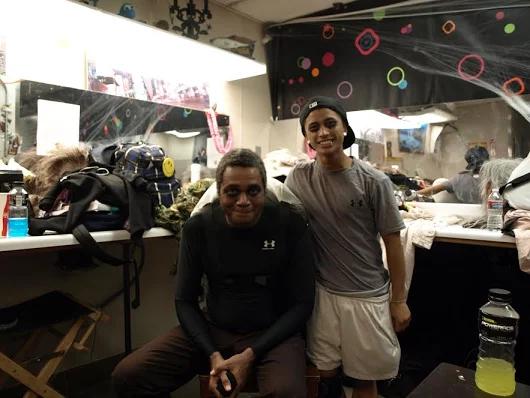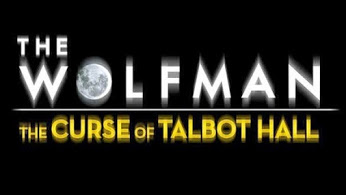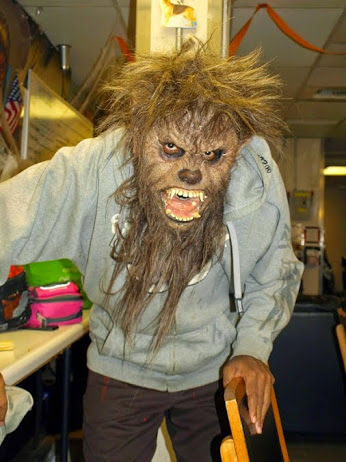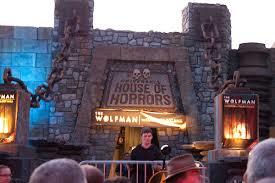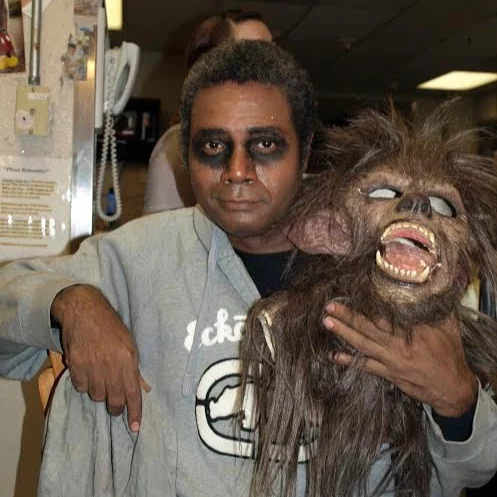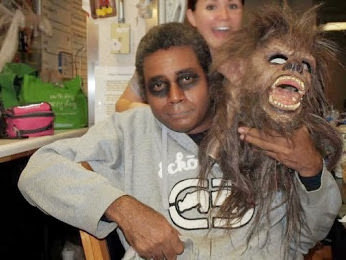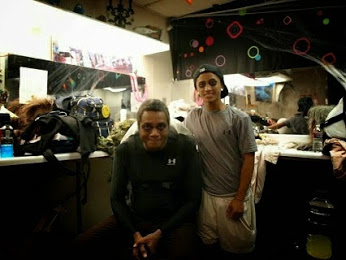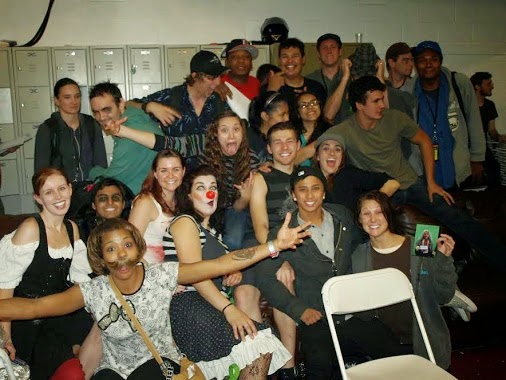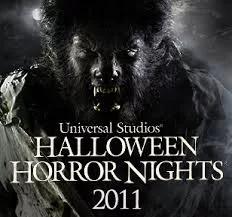 Take a stroll through Blackmoor's haunting countryside, where roads run red with blood. Somewhere in the shadows, a truly grotesque creature lies watching, waiting to strike when the moon is full.
Explore the decaying Talbot Hall, home to unspeakable horrors and shrouded in mystery, where an indescribable terror has been set free. A beast with an insatiable bloodlust is slaughtering all those who cross his path and it just so happens that tonight is a full moon. Feel your heart pound as you become the hunted.
Confront your demons if you dare, for only you can satisfy his hunger.
Behind-The-Scenes At The Universal Studios Hollywood Historic House of Horrors
Edit
For the 2011 Featured Maze Event The Wolfman: The Curse of Talbot Hall at Universal Studios Hollywood Historic House of Horrors, USH Halloween Horror Nights' highly-talented Creative Director John Murdy utilized several talented "Scareactors" to create the world of the doomed House of Talbot. A variety of actors alternated throughout the venue playing the roles of Lawrence Talbot / The Wolfman and The Wolfen Boy. Of these energetic and skilled performers, veteran and award-winning stage actor Darryl Maximilian Robinson ( The Founder of the multiracial chamber theatre, The Excaliber Shakespeare Company of Chicago ) as Lawrence Talbot / The Wolfman  and Alexander Peralta ( aka "B-Boy Alex" ) as The Wolfen Boy, made memorable impressions in these character parts. Photos of these talented  "Scareactors" "Behind-The-Scenes" preparing to play their roles have become popular on the web.
https://www.backstage.com/interview/igotcast-darryl-maximilian-robinson/
https://www.chicagolandmusicaltheatre.com/darryl-maximilian-robinson-to-star-in-st-sebastian-players-the-mystery-of-edwin-drood-this-fall-at-st-bonaventure-church/
https://en.everybodywiki.com/index.php?title=Draft:Darryl_Maximilian_Robinson&oldid=100431
https://chicagocrusader.com/chicagos-arts-scene-is-flush-with-diverse-offerings-for-fall/
https://www.broadwayworld.com/chicago/article/MYSTERY-OF-EDWIN-DROOD-Gives-Saint-Sebastian-Players-Audiences-the-Chance-to-Solve-for-Themselves-20180828
http://saintsebastianplayers.org/2018-19-season/the-mystery-of-edwin-drood/
https://www.facebook.com/media/set/?
set=ms.c.eJxNj9sNxEAIxDo68Ryg~%3B8YiwUHya~_0YL5dSBtgVJJ704wUkKLE4YPOCF1g0sFwg0RP1m9Q4dIFyT2AHCKWedQ7PBnEdTnPlpIoGXgtAfYXkwsbx~%3BgXSADjHlMpHOh1~%3BR1J0mHk~_E746vQ~-~-.bps.a.1930876123602583&type=1
https://en.wikipedia.org/wiki/Drood
https://www.chicagoreader.com/chicago/the-raven-and-six-other-points-of-interest/Content?oid=900690
http://nohoartsdistrict.com/theatres/theatre-rentals/item/3343-meet-darryl-robinson-just-for-fun-impromptu
https://www.dailybreeze.com/2014/10/21/review-exciting-pirates-attacks-san-pedro-theatre-club/
https://www.imdb.com/name/nm4044376/
https://www.broadwayworld.com/people/bio/Darryl-Maximilian-Robinson/
http://articles.chicagotribune.com/2000-11-03/entertainment/0011030226_1_excaliber-sleuth-anthony-shaffer
http://sherlockholmesofstcharles.blogspot.com/
https://alchetron.com/Goldenrod-(showboat)
https://thepridela.com/2017/06/ayn-rands-controversial-play-gets-queer-makeover/
https://www.chicagoreader.com/chicago/a-bit-of-the-bard/Content?oid=871283
https://www.americantowns.com/news/the-actors-choice-guests-john-ruskin-darryl-maximilian-robinson-27109838-los-angeles-ca.html
https://www.instagram.com/p/Bonq-wXn4BJ/?utm_source=ig_share_sheet&igshid=zc8979h21efe

https://wcturckshelterskelter.wordpress.com/2018/08/28/solve-it-yourself-musical-mystery-of-edwin-drood-opens-saint-sebastian-players-38th-season/#respond