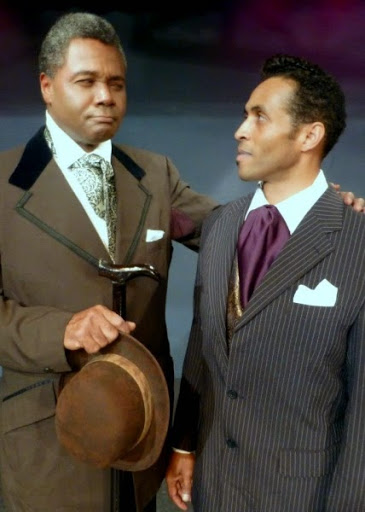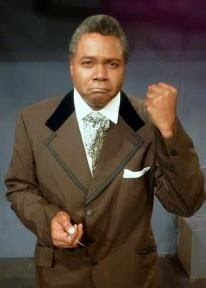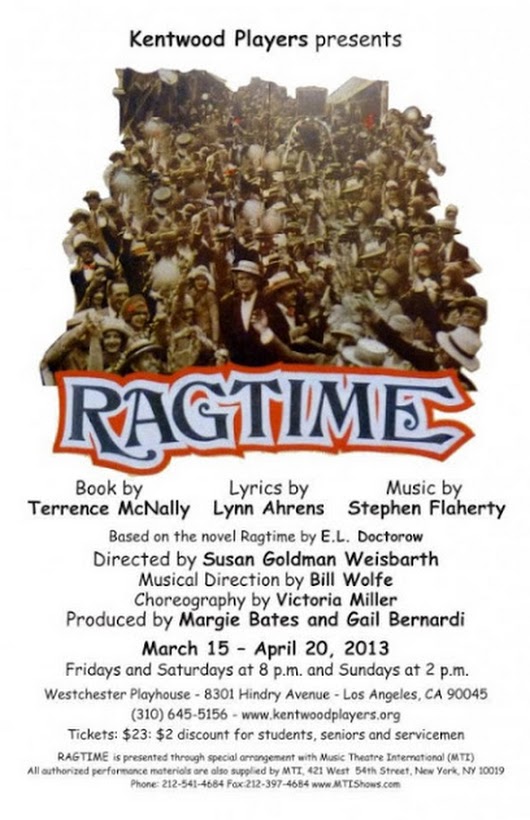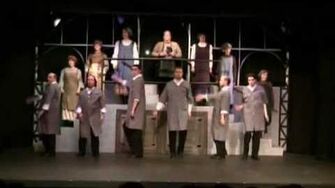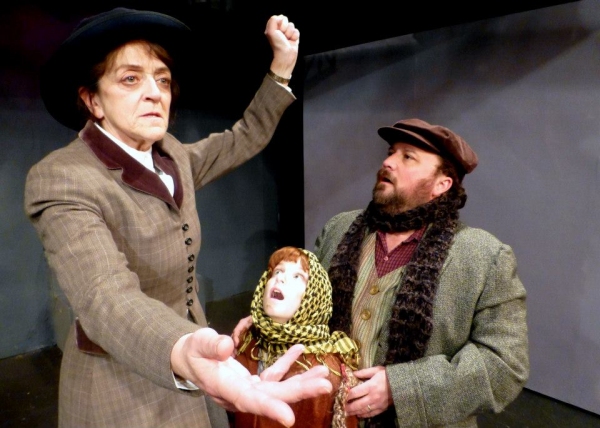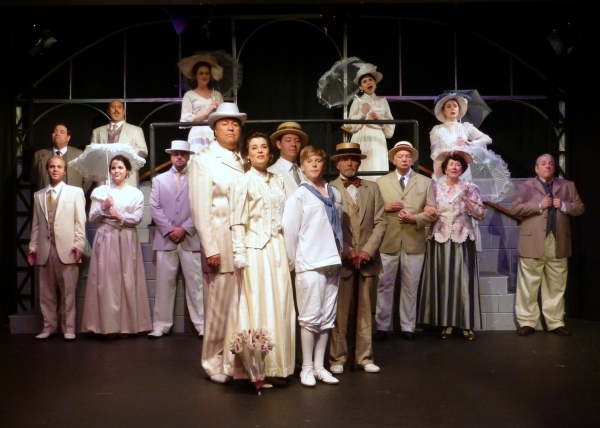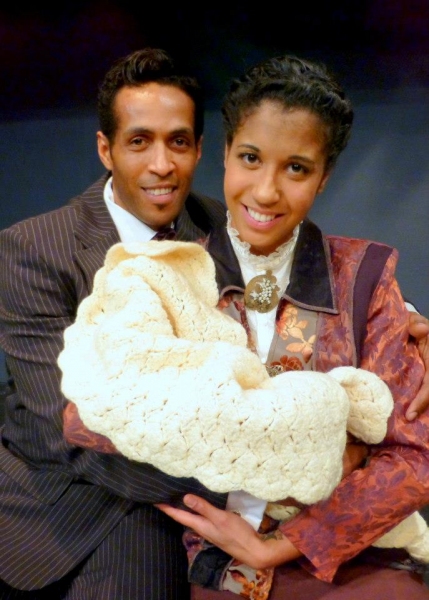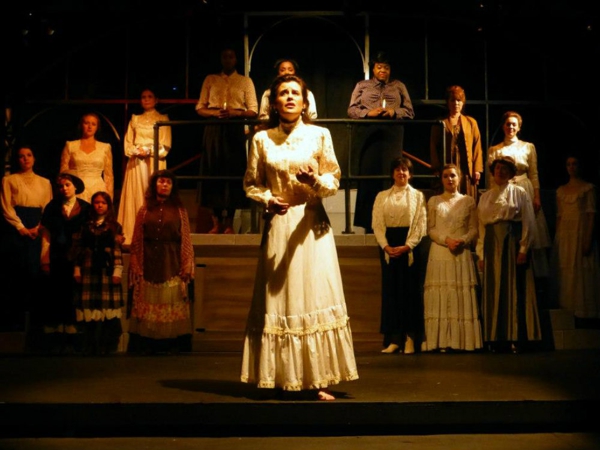 Ragtime (
1998). Music: Stephen Flaherty, Lyrics: Lynn Ahrens, Book: Terrence McNally.
Synopsis: An acclaimed Tony Award-winning musical adaptation of E.L. Doctorow's novel. Mr. Coalhouse Walker, Jr., an extremely gifted, young, black Harlem musician, wants to win back the affections of his former girlfriend Sarah, by buying a new Ford model T ( a vehicle of great personal value and self-esteem to its purchaser, and a car so critical to the plot of this musical that it is enthusiastically described in song by its renowned manufacturer, Henry Ford, himself ) to impress her. One day, while on a leisure drive, he asks directions from a group of white racist firemen, who harass him, and then vandalize and destroy his car. Unable to find justice, after many attempts, and completely emotionally-destroyed after the senseless death of Sarah ( caused by brutal and blind white racist officials ), Mr. Coalhouse Walker, Jr. burns down fire stations, kills white firemen, and plots to blow up world-famous multimillionaire J.P. Morgan's magnificent library. Also richly interwoven into the plot of the musical's book and score are the tremendous struggles, trials and tribulations of the newly-arrived to America Jewish immigrant Tateh ( a widower desperately seeking a better life for himself and his daughter, The Little Girl ) by gaining SUCCESS, and a profound and true awareness for a woman's need for personal identity and independence by the Mother of the extremely-wealthy white family ( which includes Father, Mother's Younger Brother, The Little Boy "Edgar," and Grandfather ) that takes Sarah in after she attempts to bury her new-born child ( a son by Mr. Coalhouse Walker, Jr. ) alive. As in Doctorow's best-selling book, and the subsequent Oscar-nominated film, numerous celebrities and historic figures from the early 20-century appear in the musical and play significant roles in influencing the ultimate destinies of the principal characters. However, in "Ragtime" the musical, the book and score give special emphasis to: the out-spoken immigrant and passionate social activist, Emma Goldman; the scandalous vaudeville entertainer and star witness of "The Crime of The Century," Evelyn Nesbit; the internationally-acclaimed magician and ( possibly psychic ) illusionist Harry Houdini; and the much-revered black educator and orator Booker T. Washington ( who serves as Mr. Coalhouse Walker Jr.'s final moral compass ). Of all the figures ( both fictional and historic ) represented on stage in this musical, it is Mr. Washington ( The Founder of The Tuskegee Institute which will evolve into a center of Black America known as Tuskegee University ) who provides the the most telling remark regarding the state of race relations during this era ( and sadly, despite a long-and-hard-fought Civil Rights Movement and a successful first two-term U. S. Presidency by an internationally- respected African-American stateman ) that still rings true today when he states: "We must exhibit patience, self-control, forbearance, and dwell above hatred and acts of cruelty." A musical filled with emotional and gut-wrenching drama ( unafraid in addressing issues of race, social injustice, womens' rights and immigrants' rights) , combined with beautifully-lush, and intricately-composed melodies and harmonies, capped by words sung that mirror the finest poetic verse, "Ragtime," exemplifies what it is to be part of THE AMERICAN DREAM! Memorable tunes include: "New Music," "Wheels Of A Dream", "Back To Before," "Make Them Hear You," "What A Game," "Sarah Brown Eyes," "Journey On," "Our Children," the incredible title opening song, and the heart-breaking "Till We Reach That Day." With its powerful Tony Award-winning book by Terrence McNally, poignant, touching and clever Tony Award-winning lyrics by Lynn Ahrens, and rousing and spectacular Tony Award-winning musical score by Stephen Flaherty, "Ragtime" is a moving, remarkable American theatre masterpiece.
https://www.broadwayworld.com/los-angeles/article/BWW-Reviews-Kentwood-Players-Stage-Melodically-Rousing-RAGTIME-20130320
Ad blocker interference detected!
Wikia is a free-to-use site that makes money from advertising. We have a modified experience for viewers using ad blockers

Wikia is not accessible if you've made further modifications. Remove the custom ad blocker rule(s) and the page will load as expected.